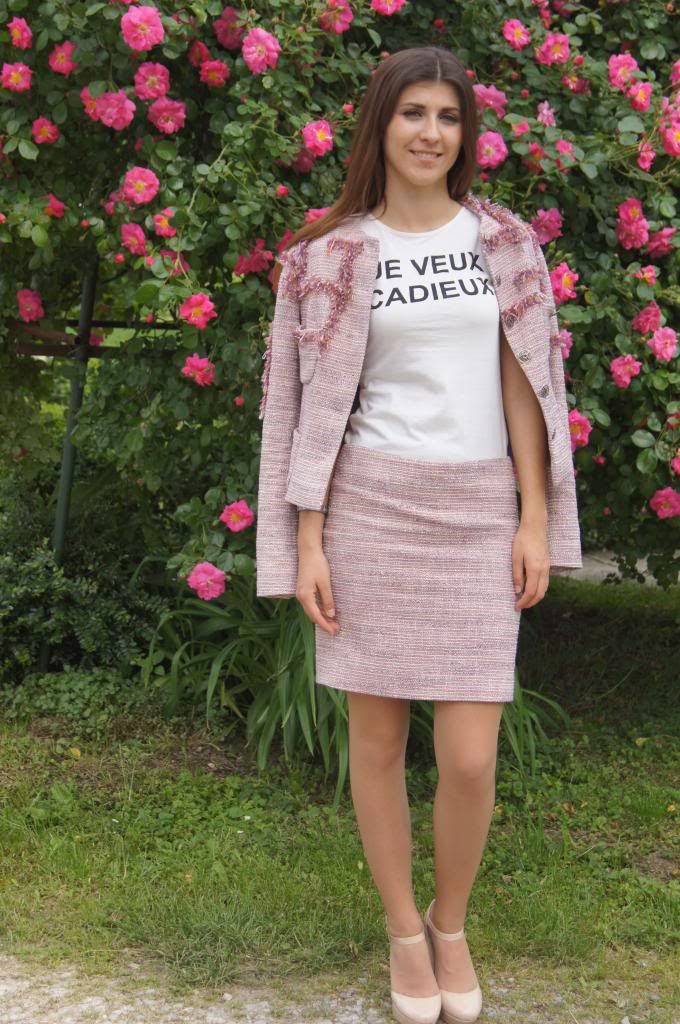 Pozdrav svima,
Kao što znate nedavno sam se upoznala sa novim brendom Cadieux by Klara Cadieux. Ovo je jedan od njihovih kompleta koji rade. Kompletić je meni osobno jako lijep i jako kvalitetan. Osim što se mogu nositi ovako zajedno, može se nositi i naravno odvojeno. Pa će tako gornji dio jako lijepo izgledati na traperice i bijelu majicu ili neki svileni topić. Suknja se isto može nositi odvojeno te bi jako lijepo izgledala na bijelu košulju od muslina. U ovom kopletu ćete se osjećati elegantno i svi će vas primijetiti a komadi su odjeće koji su vječno i nosivi u svakoj prilici. Jednostavno ćete se osjećati kao Coco Chanel xD...
Nadam se da vam se sviđa.
Hello everyone,
As you know resently i meet new brend Cadieux by Klara Cadieux. This is one of the pieces they also made. This jacket and skirt are very pretty and very good quality. Jacket and skirt can be worn together or separate for example you can wear jacket with jeans and some t-shit, or skirt with some elegant shirt. In this you will feel just like Coco chanel.
Hope you like it.
Enjoy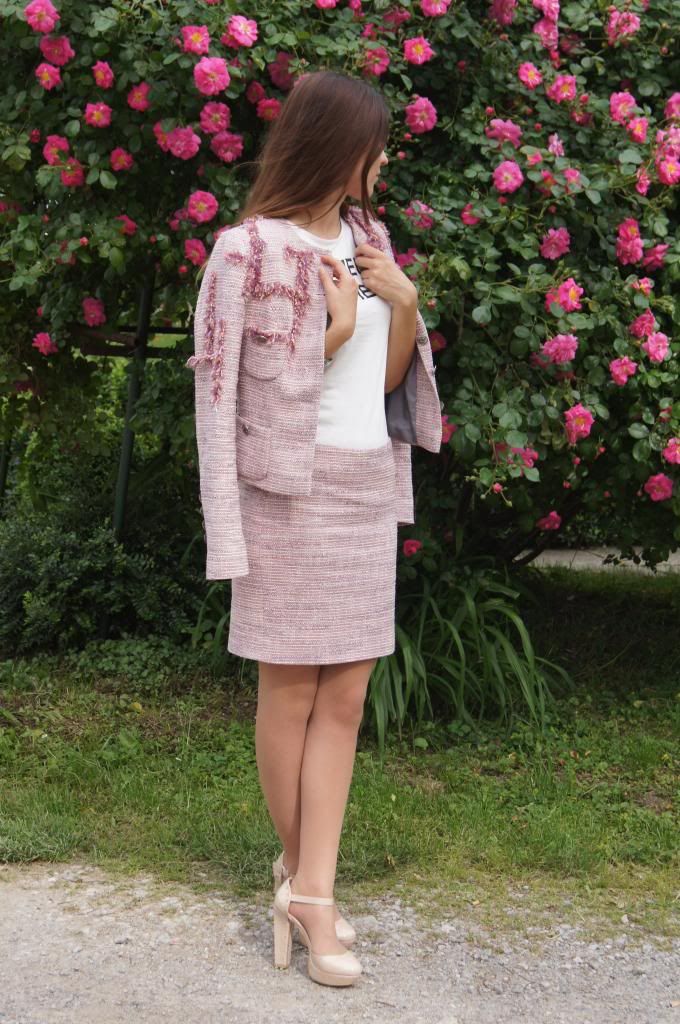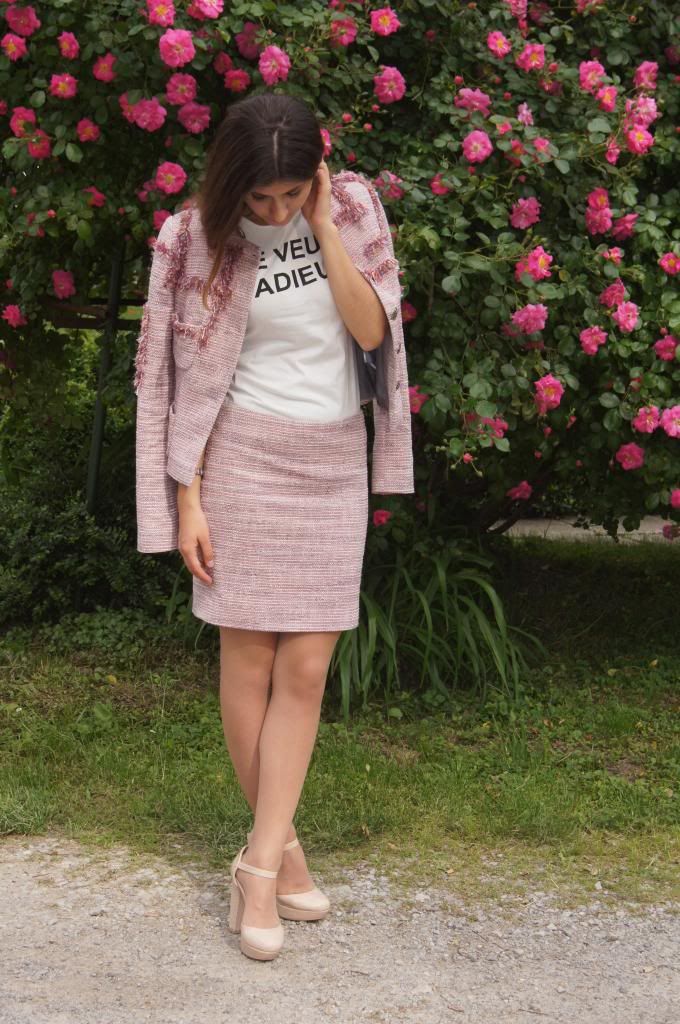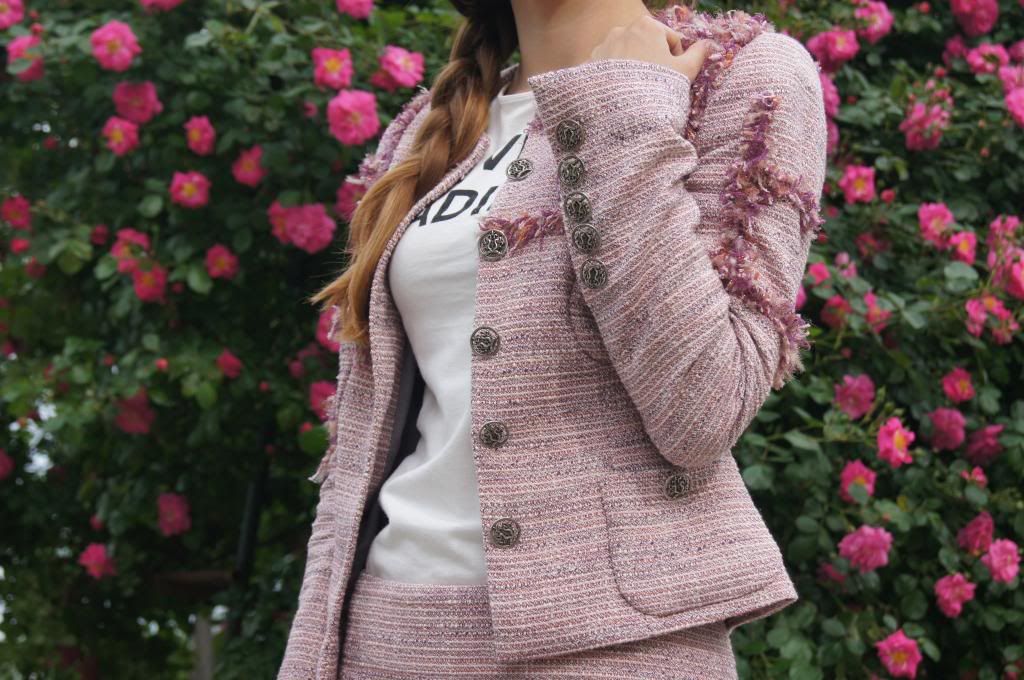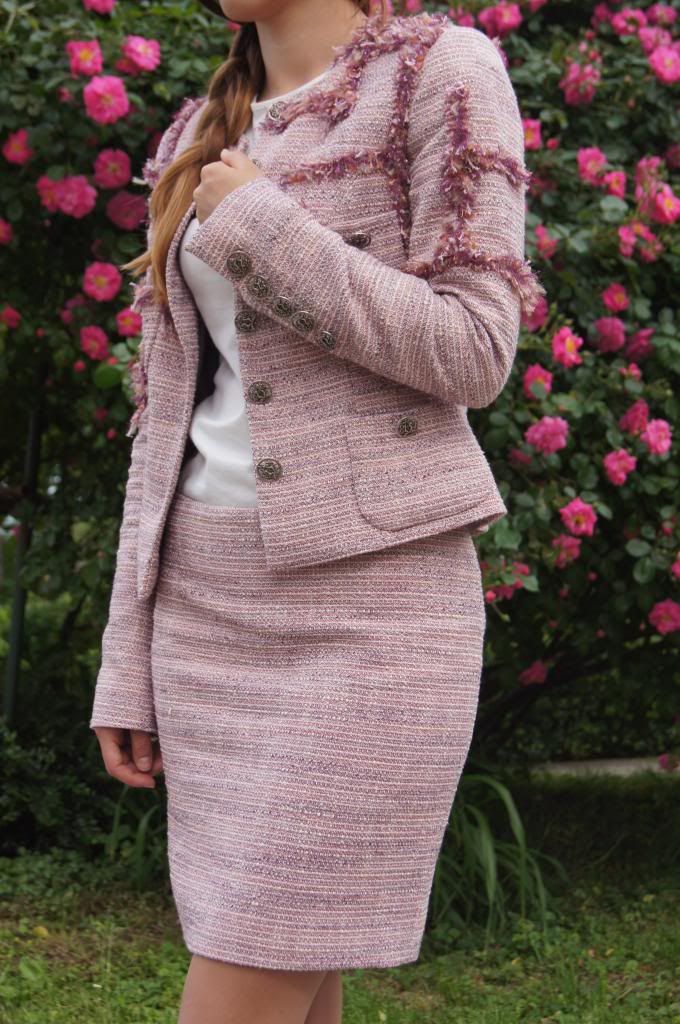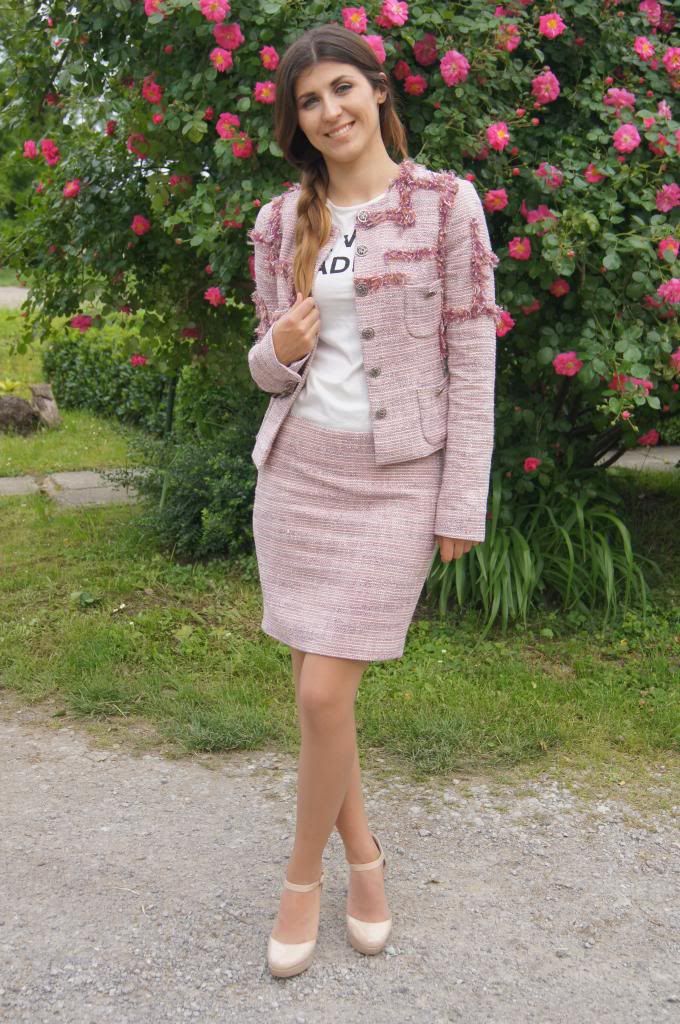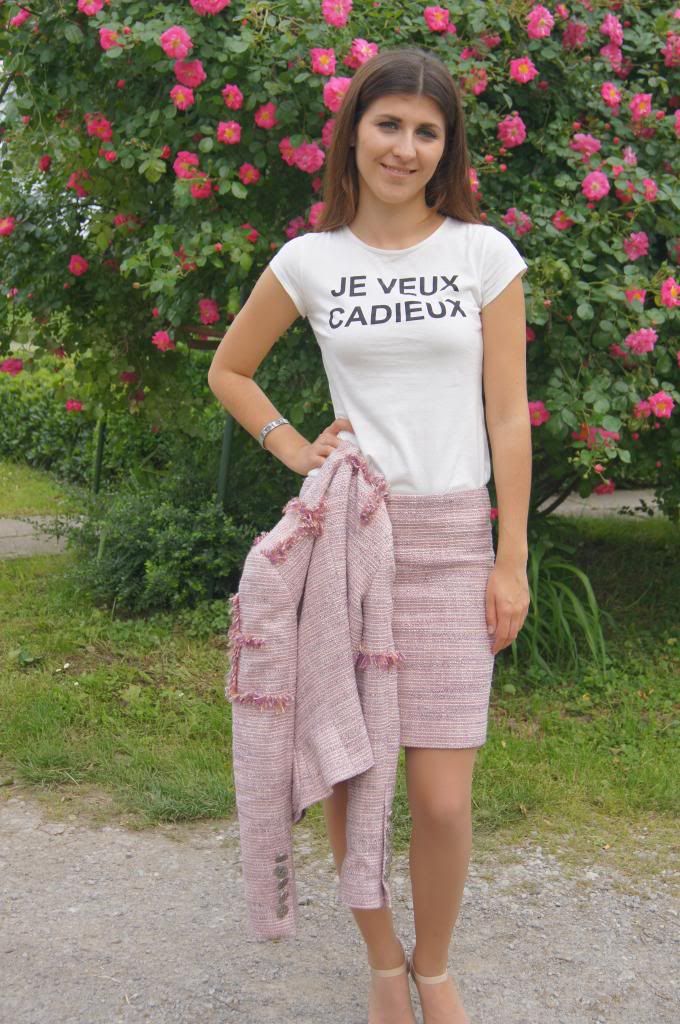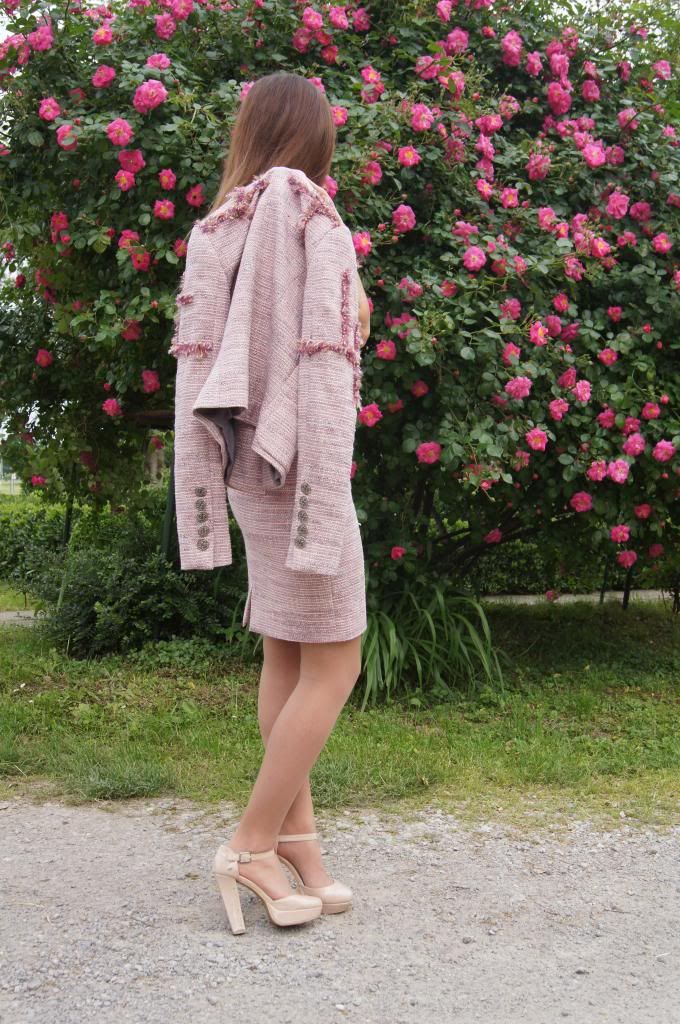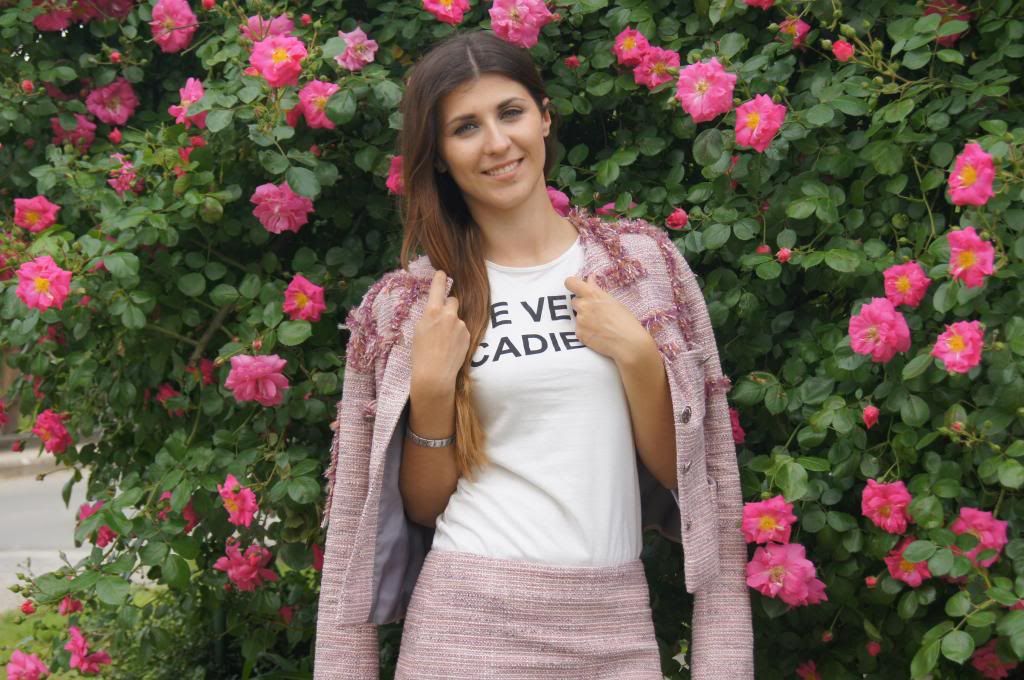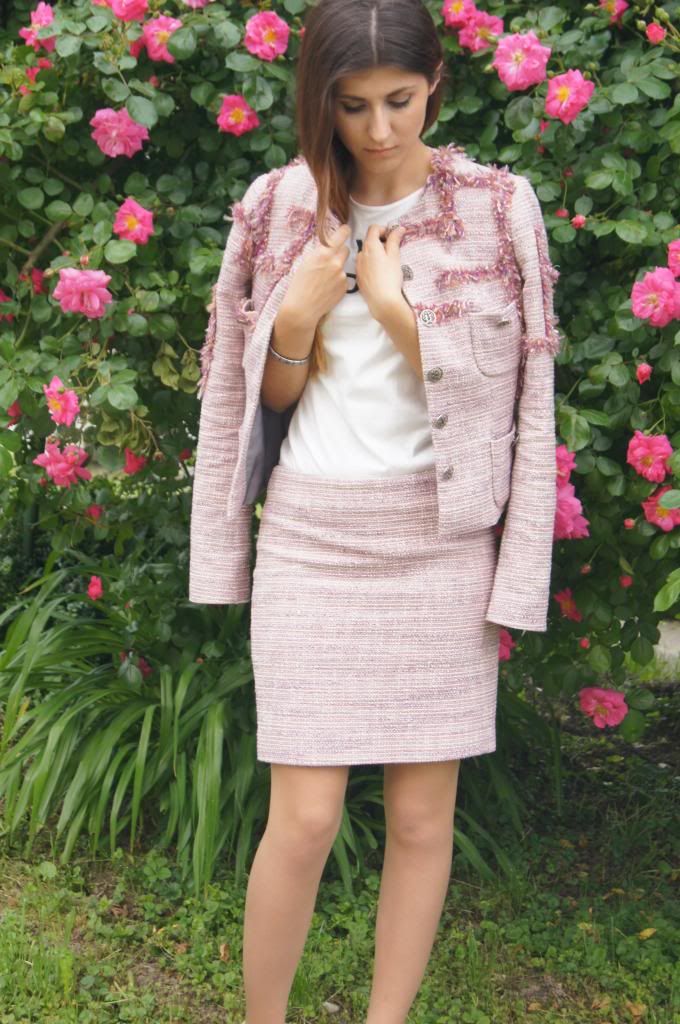 jacket and skirt : Cadieux by Klara Cadieux
shoes: Mass